November 18, 2020
Pomona gin distillery – Go where the Noosa locals go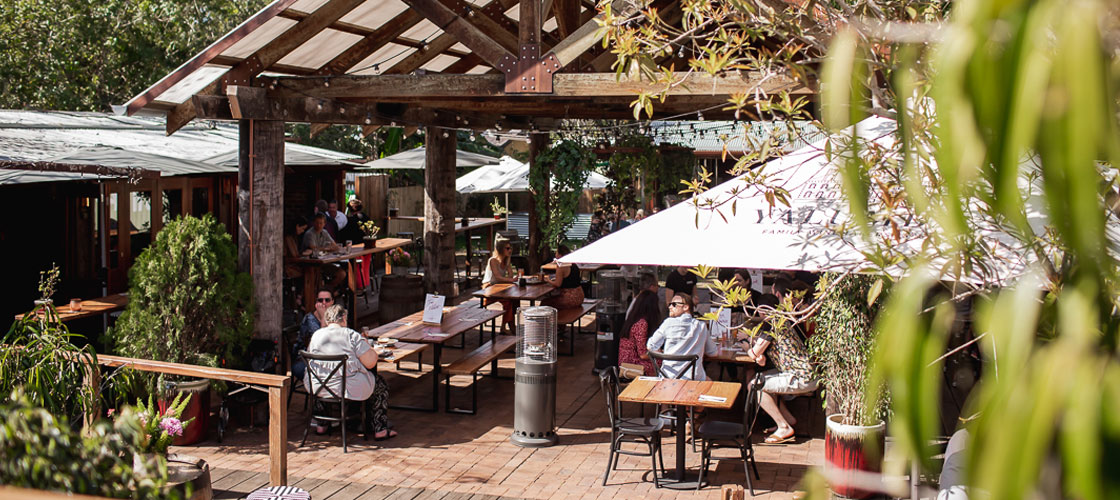 Love gin? Then you'll love the Pomona gin distillery
Located in Pomona and within the Noosa Shire is Pomona Distilling Co. Specialising in small batch production, they pick, select, distil, blend and taste all their gin before bottling and labelling by hand. By allowing their product the time to age, this allows the unique flavours of their organic botanicals to infuse and blend with the pure local spring water. This creates a premium quality gin that reflects their creativity, character and community spirit.
If gin's not your thing, don't worry, there's a mouth-watering selection of cocktails, wine and beer to keep you happy and refreshed.
So, if you fancy something different, why not book a couple of nights with us and head to the Pomona gin distillery and enjoy one of their popular gin tasting paddles!
Earthy food with Thai street food flavours
If it's scrumptious food you're after, then the Distillery has got you covered! Set in the original Pomona Bakery, dating back to the early 1900's, you can indulge in earthy food inspired by Thai street food flavours in the Bistro.
Choose from a great selection of small and large plates including scallops, pork belly and eggplant. With gluten-free and vegan options, there's something for everyone. Hungry yet?
Next time you're here, get your taste buds tingling and visit the Pomona gin distillery, the newest gin distillers in Noosa, and go where the locals go!
More than just a distillery
The Pomona Distilling Co is more than just a distillery. It's about showcasing the charming village of Pomona to the world and unique small-batch spirits focused on quality rather than quantity.
Master Distiller and owner, Robin Yates has been crafting this concept for 40 years. Robin experiments with gin blends using native organic botanicals, some foraged from his Pomona farm.
So why not join the Pomona community and celebrate with great locally produced food and smooth gin?
Stay in Noosaville and see the entire Noosa Shire
Our Noosaville resort is well positioned for you to enjoy the entire Noosa Shire. And Pomona Gin Distillery is a pleasant and easy 30-minute drive from Noosa.
You'll get the best of both worlds by staying with us, where you'll be moments from the stunning Noosa River and the glorious beaches.
We offer a range of fully self-contained apartments that are family friendly and all set within picturesque grounds.